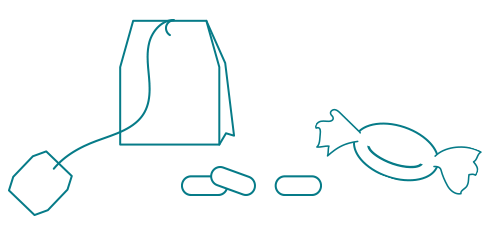 A practical way to help homeless and low-income patients served at UGM clinics during cold and flu season is to assemble "cold care cups" from the simple over-the-counter "ingredients" listed below. You could make it a holiday group or family project: Decorate the outsides of the cups, write Bible verses and other encouragements, or make it a competition to see who can put them together fastest.
Or, if group projects aren't "your thing," we get it – you could just donate items from the list to the clinic! Either way, you're giving comfort to someone who needs hope this winter.
Ingredients
Links provided as examples.
Combine items into cup, keeping a sanitary work area.