Thank you for your interest in creating a Facebook fundraiser for UGM! Here is a step-by-step guide to help you make your fundraiser fun and effective!
Go to UGM's fundraisers page and click "Raise Money." A pop-up window will open.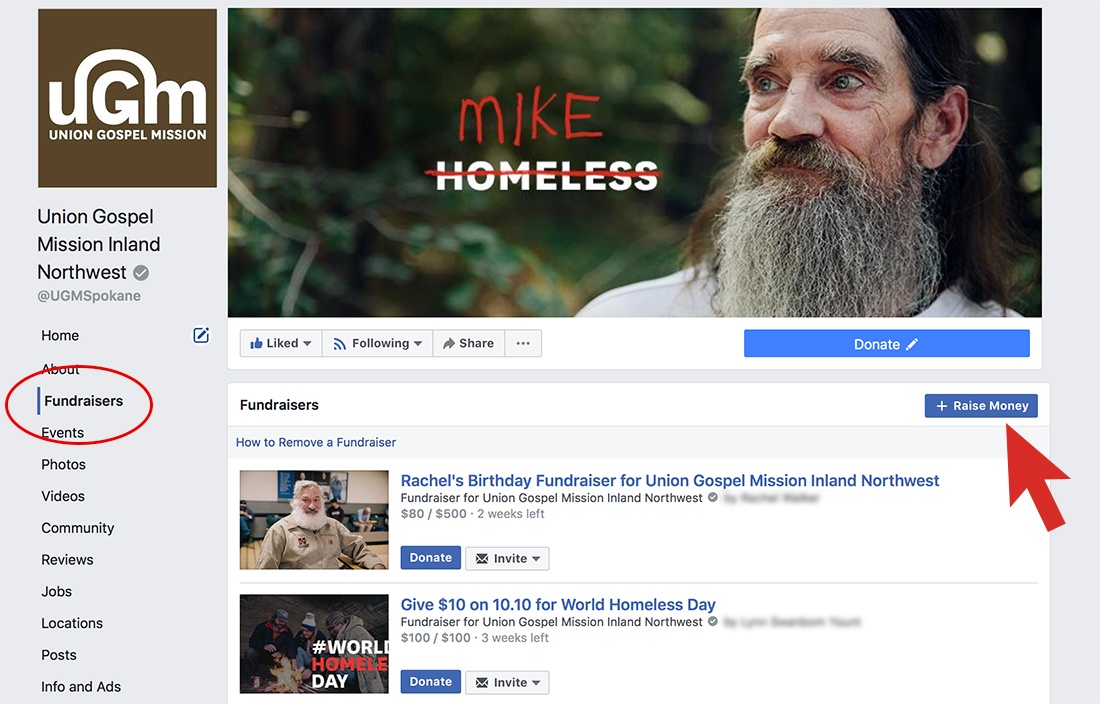 Under "How much money do you want to raise?" type in your goal. We suggest you ask for 10 friends to give $10 each, for a total goal of $100, but you can set your sights higher if you want to make more of an impact!
Then set the end for your fundraiser by clicking on the date and choosing a day from the pop-up calendar.
Then click "Next."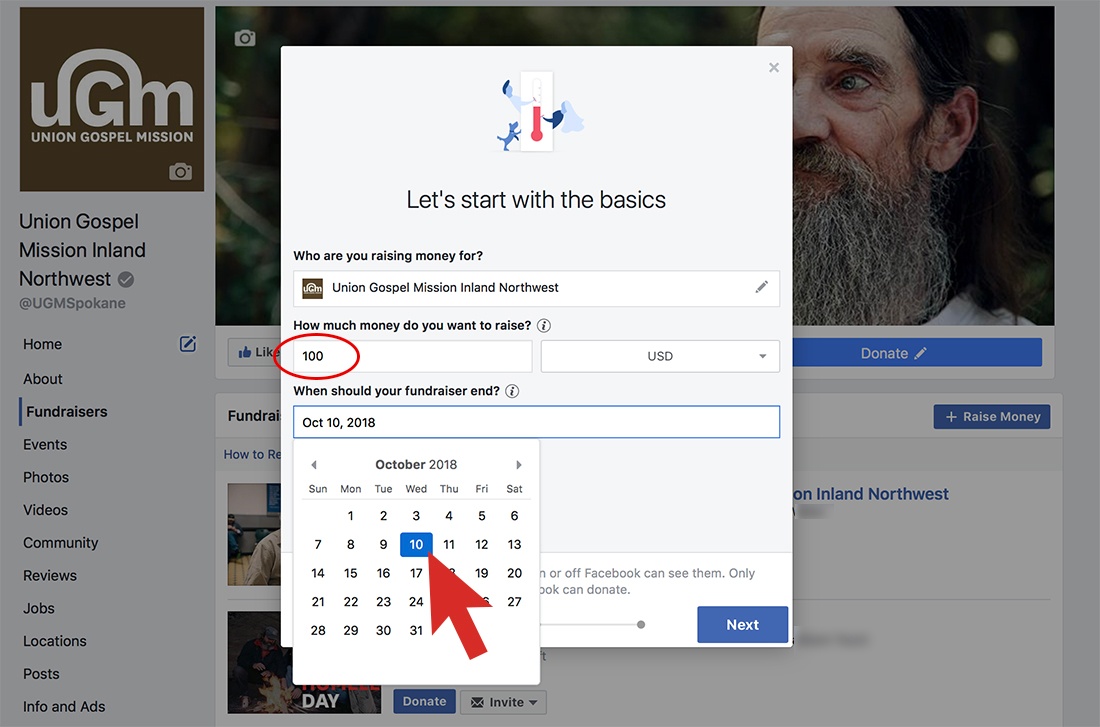 Write a title for your fundraiser. Facebook will suggest a generic title, but you can make it snappier:
Help the Homeless this Giving Tuesday
Join [your name] and help the homeless on Giving Tuesday!
Write a description for your fundraiser under "Why are you raising money?" Again, Facebook will provide generic suggested text, but you can copy and paste our suggested text below or just write from the heart about why you're inviting your friends to partner with UGM!
$100 provides more than a week of safe shelter, food, medical care and access to life-changing resources for one homeless person at the Union Gospel Mission. But every dollar makes a difference and could change a life forever. Thanks to everyone who joins me in reaching out to our neighbors in need here in the Inland Northwest!
Choose a photo for your fundraiser. Facebook will suggest a UGM photo for you to use (with more options if you scroll down), or you can upload another. Here are a couple of photos you can download and use with your fundraiser:

Once you choose a photo, you can reposition it to fit Facebook's crop area best, and then you're done! Click "Create"!
Promote your fundraiser.
- Take the lead and be an example - be the first to donate!
- Click "share" to post your fundraiser in your feed and with groups or pages you think would be interested. You can do it multiple times to give updates on progress toward your goal as time runs out. You can also post directly in your fundraiser to thank people as they donate or share stories that motivate them to give. Comment on donation notifications to thank your friends for their support!
- Under "Invite Friends," choose friends and invite them directly to participate.
Thank you for participating in UGM Facebook fundraisers.
Your partnership is changing lives!