Sign up for a volunteer orientation
Thank you for your interest in serving at Union Gospel Mission! Attending a volunteer orientation is your first step on a wonderfully fulfilling path.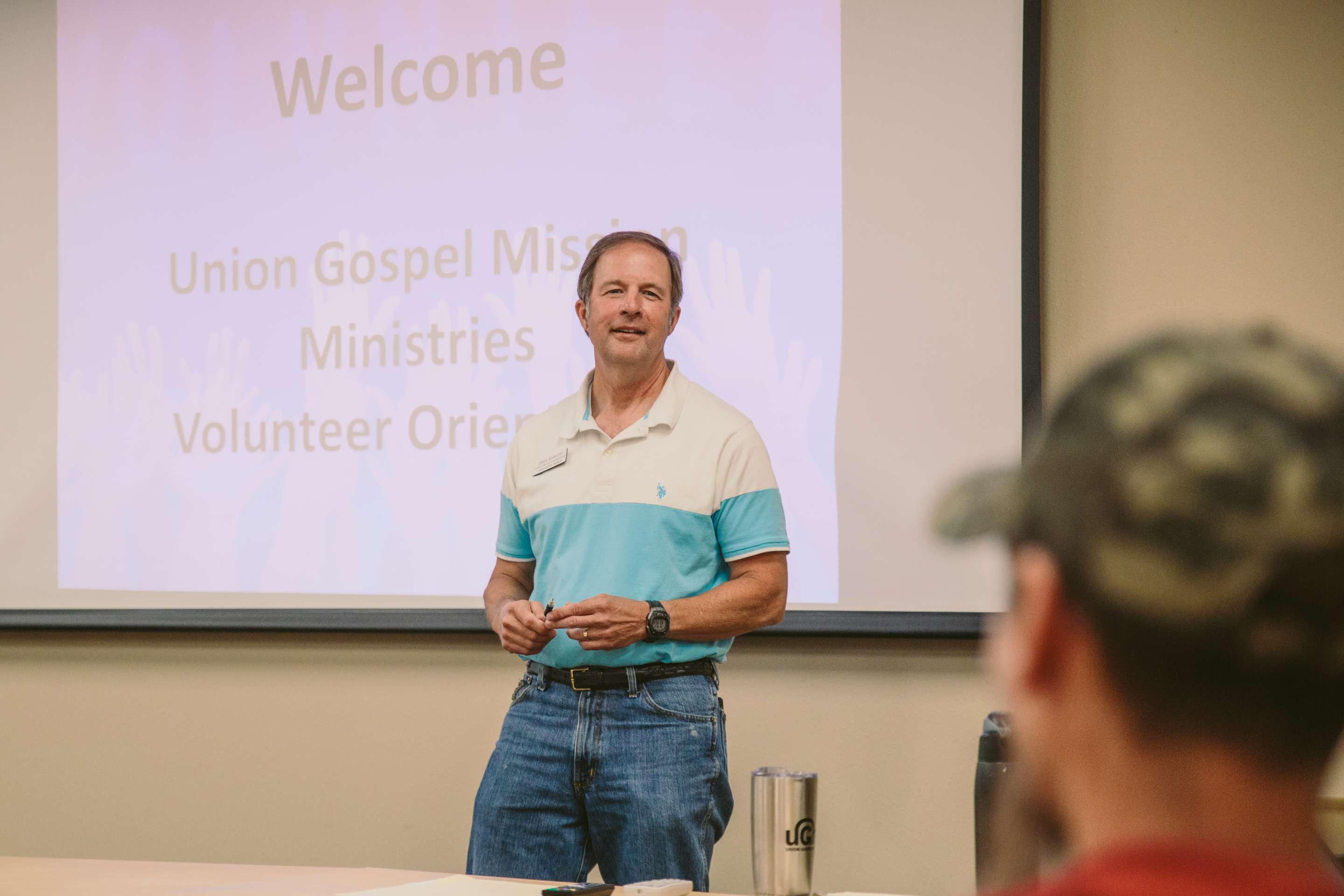 Here's how to get started:
Spokane volunteer orientations for 2024 are temporarily on hold as we transition to a new system. If you've registered for a 2023 orientation, those sessions will proceed as scheduled until the end of the year.
Find the orientation time and location you want to attend on the calendar below.
Fill out the form below to let us know which orientation you're attending. You'll receive a confirmation email to remind you of what you signed up for. We'll also contact you with any changes in scheduling for the orientation you chose.
Come to orientation! At orientation, we'll get you acquainted with UGM ministries, discuss the many ways volunteers serve, and give you an application to fill out. Submitting your application will initiate an interview process to match your skills and interests with the needs at UGM.
If you have any questions, please contact Pam Garcia at 509.535.8510 ext. 1113 or pam.garcia@uniongospelmission.org.