Mission updates, events, and news.
Your inside look at what's happening today.
"Everyone

has

worth

and

value."
Watch UGM's Year in Review with Phil Altmeyer.


Spokane
Men's Shelter and Recovery Program
Second Tuesday of each month at 6 p.m.
Alternating between Anna Ogden Hall and the Crisis Shelter for Women and Children:
Fourth Tuesday of each month at 6 p.m.
Call 509.535.8510 for more information and to sign up for an orientation.
Coeur d'Alene
Center for Women and Children
Second Tuesday of each month at 6:00 p.m.
Fourth Tuesday of each month at 10:30 a.m.

Register or check upcoming orientations here. Call 208.665.4673 for more information.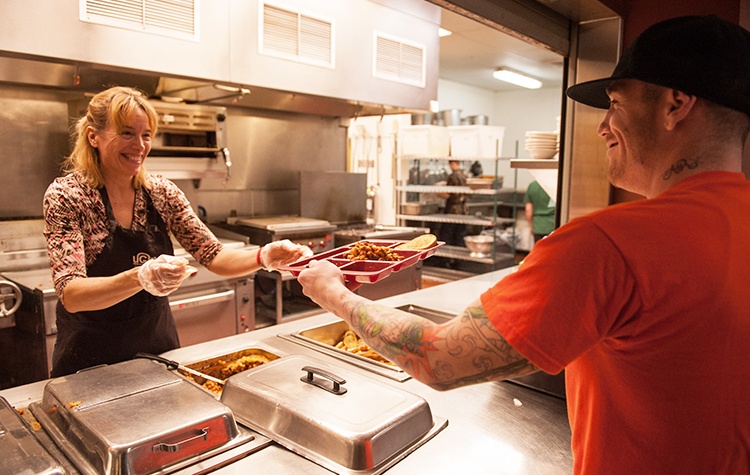 Ensure (or other similar protein drinks)

Gatorade (preferably clear)
Q-tips/cotton swabs

Belts

Deodorant

Cough drops

Underwear

PRIORITY NEEDS:
Children's cold medicine
Children's Tylenol
Children's Pedialyte
Adult cold medicine (alcohol free)
Burp rags or cloth diapers (for spit up situations etc.)

Baby bibs

Pull-Ups (size 4)

Pack-n-Play (1 needed)

Children's table and 4 chairs (new or used. Example: https://a.co/d/d1LH4hk)

Used/refurbished iPad (for Children's program nursery, to play music)

Melatonin (5mg & 10mg)

Vitamin D supplements

Iron supplements

Milk

Low-sugar cereals

Applesauce

Baby snack foods (biscuits, teething biscuits, baby puff snacks, freeze dried yogurt, etc.)

Canned mandarin oranges (individual cups)

Fresh mandarin oranges

Fresh bananas

Raisins

Gogurt brand single serve yogurt packs

Cheese sticks

Kid-friendly crackers (Cheese-Its, Goldfish, graham crackers, etc.)

Other non-perishable snacks
Sports bras (size M – XXL)
Women's underwear (size S – XL)
Women's soft pants (size S - XL)
Women's sweatshirts and hoodies (size S - XL)
Women's casual shoes (sizes 7, 7.5, 8, 8.5)
Flip-flops (for showers)
Toddler girls' pajamas (size 2T - 5, especially pants and pajamas)
Toddler and little boys' pajamas (size 2T - 7)
Toddler shoes
Baby wipes
Diapers (size 6)
Pull-Ups (size 6T)
Baby shampoo
Quart-size plastic bags (to make hygiene bags)
Cotton balls (for hygiene bags)
Body wash (personal size)
Deodorant
Hairbrushes
Conditioner
Tea tree oil
Nail files
Reading glasses
Vacuum (2 needed)
Laundry baskets

Nursing pads

Pillows

Bath towels

Sheet sets (twin and double)

Alarm clocks

Yogurt
Instructions:
*Mark your donation specifying the shelter.
Drop off at:
1224 E Trent Ave., Spokane, WA or
196 W Haycraft Ave., Coeur d'Alene, ID

Monday through Saturday, 7:00 a.m. - 5:00 p.m.
"It was that

same day that
I started to feel hope."
- Johanna, former Crisis Shelter resident