Volunteer

at UGM
No matter your skill set, you have what it takes to serve our neighbors experiencing homelessness.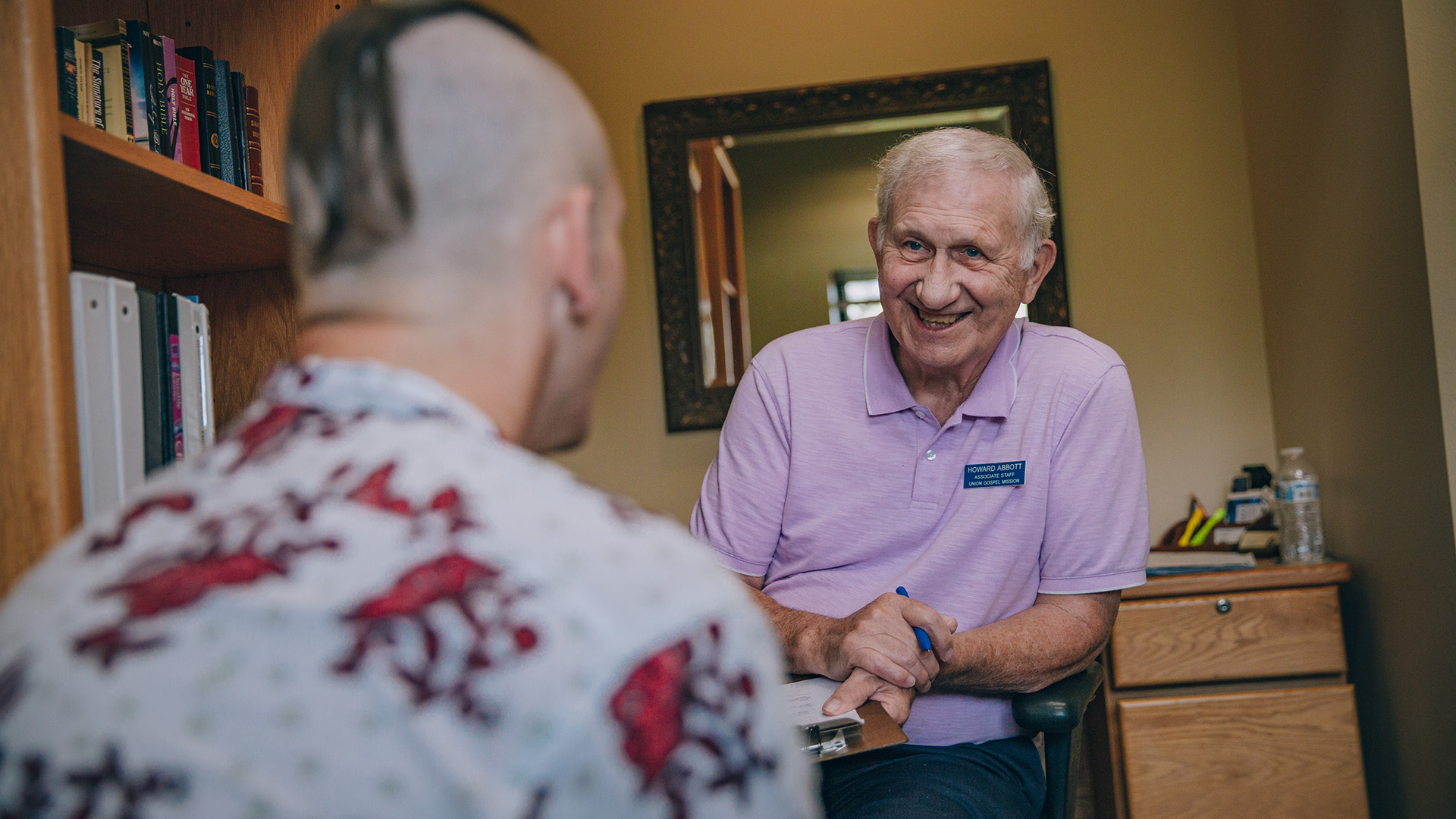 Case managers.

Receptionists.

Doctors and nurses.

Resident assistants.

Audio-video editors.

Child care workers.

Lawyers.

Meal servers.

Medical specialists.

Office assistants.

Teachers.

Mentors

. Landscapers.
All these jobs are crucial in creating the safe, healing environment at UGM, and all of them are done by volunteers just like you.
"I don't know how you couldn't enjoy this.
There's a culture and a spirit about the whole thing that is really cool.
It's been a wonderful experience for me."
- Stan, UGM high-impact volunteer


Understand


Homelessness
Today
More than 2,000 men, women and children in the Inland Northwest are experiencing homelessness right now. Food and shelter are crucial but are not enough to break the cycle of homelessness, abuse or addiction in a person's life. To make a difference, we have to go deeper.
Choose


Effective
Compassion
The answer to homelessness is not more housing alone. Lives damaged by trauma, abuse, addiction, mental illness or neglect are not healed through housing. Since 1951, UGM has been providing a pathway out of homelessness through gospel teaching, whole-person recovery programming and individualized job-training and placement – gospel, change and jobs.
Recurring donations provide the stability needed for UGM to reach and serve every guest with these invaluable services. When you sign up to give monthly, you're investing in life-long change. You will have a permanent impact on local men and women working to break the cycle of homelessness and abuse in their lives.
Service Projects
Your family, business, church, or small group can help the homeless by doing a one-time service project together. Past groups have set up and torn down for events, washed cars, planted gardens, played music, sorted donations, cleaned kitchens, raked leaves, built shelves, held donation drives, organized closets, and more. You can get creative and let us know how you want to pitch in, or you can request a list of ideas from our volunteer coordinators.
In Spokane, call 509.532.3809
In Coeur d'Alene, call 208.665.4673 ext. 1704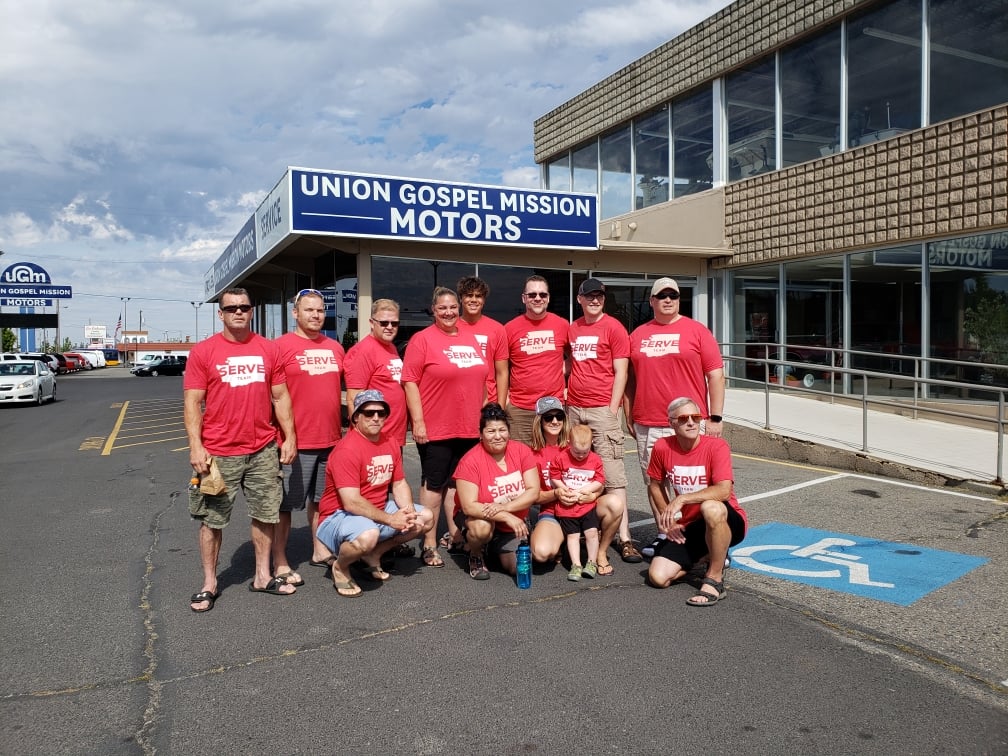 "I would say that during my time at UGM,
I learned just how much
God helps and uses the most unlikely people in His plan."
- Joslyn, Christ the Redeemer Youth Ministries


Meal Service
You can bring your family, church group, or team of up to 10 people to serve a meal at one of our shelters. We'll train you on everything you need to know to serve a healthy, delicious meal. No special skills required.

You can serve just once or on a regular basis, as a group or individually.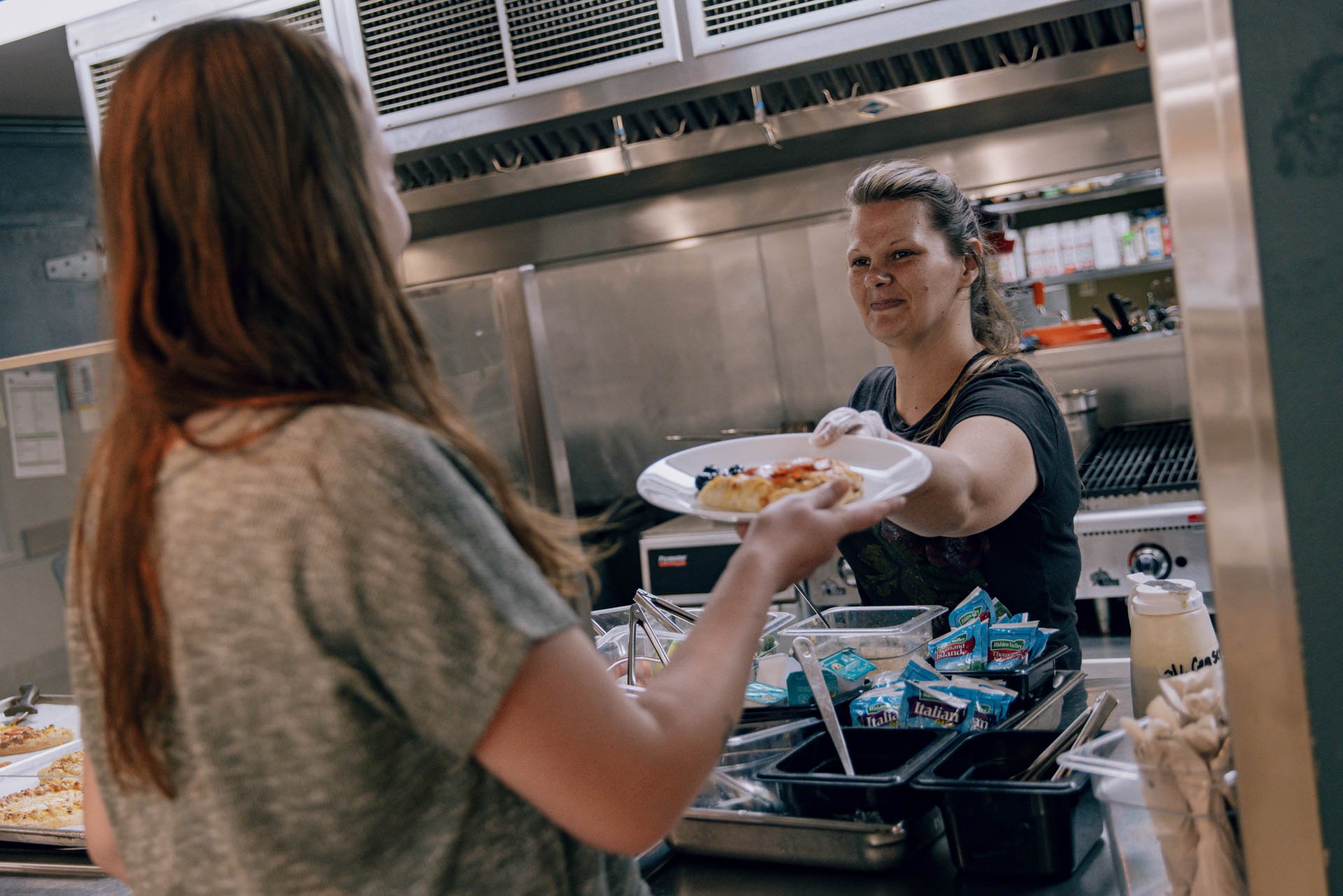 The following shelters cannot accommodate one-time meal servers but welcome volunteers who are interested in serving in the kitchen on a regular basis. Please call ahead and they'll guide you through the process.
"Jesus had big conversations with people over meals.
He would eat with sinners or He would be served at people's homes.
Meals are important,
and Jesus called us to live like His example and love others, love God."
- Aryn, UGM Men's Shelter meal server

Whether you want to get started slowly, offering a couple hours a month, or dive into the deep end and volunteer weekly (or more!), we have a place for you.
What's required?
See if you align with our faith and values.
Get placed by one of our volunteer coordinators.
To simply serve a meal, you are not required to attend an orientation. Go here to register for meal service.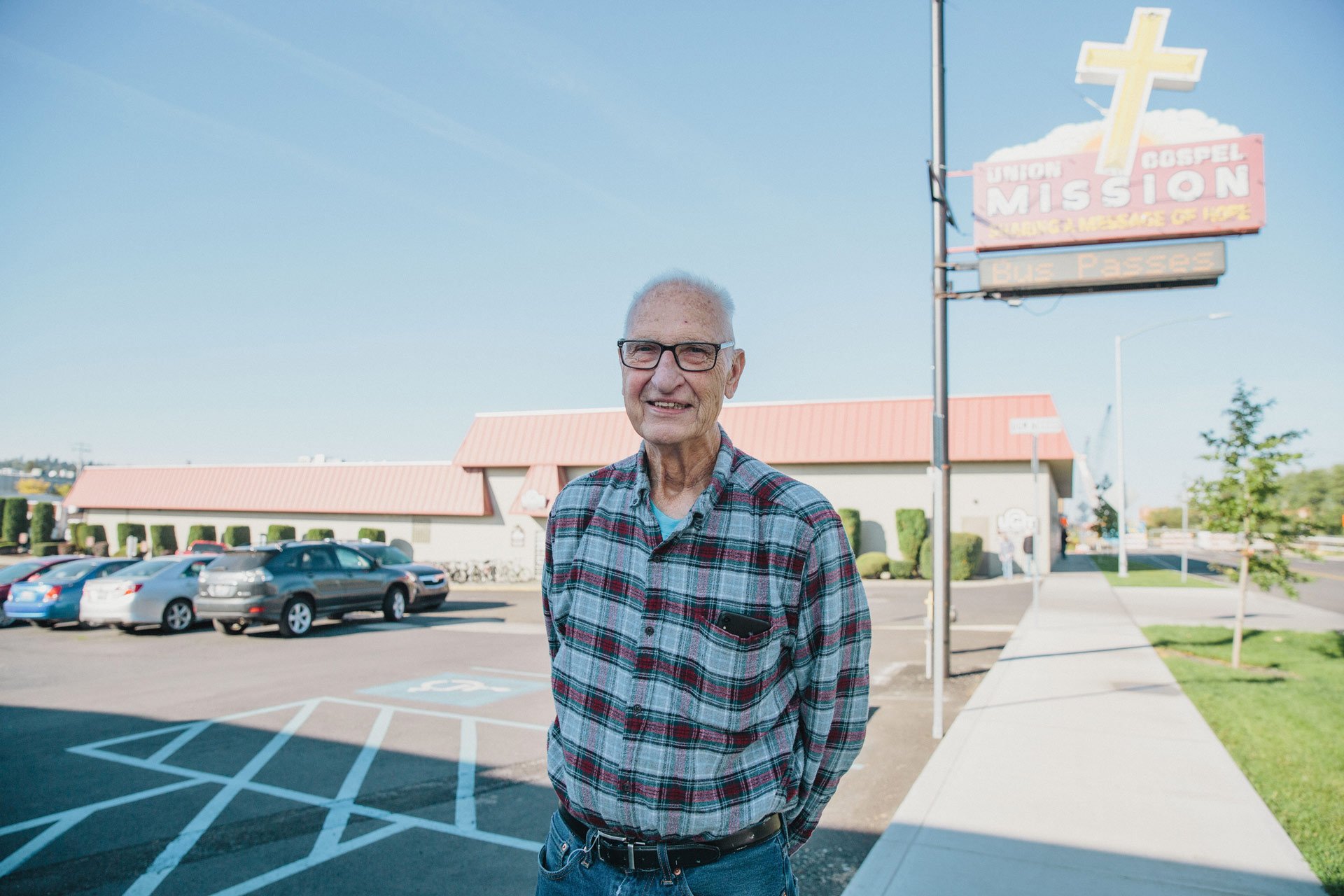 Sign up for a
volunteer orientation
In Spokane: Second and fourth Tuesdays of each month at 6 p.m.
In Coeur d'Alene: Second Tuesday of each month at 5:30 p.m. and fourth Tuesday of each month at 10:30 a.m.
At the orientation, we'll give you a volunteer application to submit. Then we'll work with you to find the perfect place for you to serve as a high-impact volunteer.
If you've already attended a volunteer orientation and would like to take the next step, click one of the links below to apply online:
"I've witnessed many a changed life in my time at UGM.

It is gratifying and awesome

to watch the transformation.

"

- Sandy, UGM Medical Clinic volunteer

Revenue
48% Individual Contributions
46% Contributed Goods*
4% Enterprises
2% Other
Expenses
88% Program Services
6% Administration
6% Fundraising